The report of the 20th National Congress of the Communist Party of China pointed out that we should accelerate the development of the digital economy, promote the deep integration of the digital economy and the real economy, and create a digital industry cluster with international competitiveness. The digital technology integration and innovation represented by 5G, Industrial Internet, big data and blockchain has entered a critical period, and the breakthrough of new technologies will boost the digital economy into a new development stage.
  As an important support for Digital transformation of enterprises, virtual digital people are widely used in many fields. In the financial field, bank managers represented by virtual digital people have entered the lives of more and more consumers, improving their interactive consumption experience while also promoting digital transformation in the banking industry.

  Policy driven, virtual digital people are expected to explode
  In 2021, the country included virtual digital technology in the outline of the 14th Five Year Plan, proposing to promote industry application innovation through technological progress and accelerate the implementation of digital human scenario based applications. In January 2022, the "14th Five Year Plan for the Development of the Digital Economy" once again proposed to deepen the integration of technologies such as artificial intelligence and virtual reality, expand applications in multiple fields, and support the construction of new digital consumption scenarios in physical consumption venues. Afterwards, many provinces and cities (such as Beijing, Jiangxi, Jilin, Anhui, Chongqing, Guangzhou, and other provinces and cities) have successively issued relevant documents to implement the development of virtual digital technology, requiring the creation of virtual human images such as virtual anchors and virtual customer service, and enriching the application landscape of virtual digital humans.
  After the top-level design was improved, virtual digital people have also been pursued by more enterprises and capital, and internet companies have been creating people one after another.
  According to Tianyancha data, there are more than 300000 enterprises related to the concept of virtual digital people. Venture companies have triggered an investment boom, with hot money pouring in from millions to tens of millions. Sequoia Capital, GGV Jiyuan Capital, Chuangshi Partner CCV, etc. have set off a stage fever of virtual IP investment. The influx of funds further stimulates a major outbreak in the virtual digital human industry. According to the "Deep Industry Report on Virtual Digital People", the overall market size of virtual digital people in China will reach 270 billion by 2030.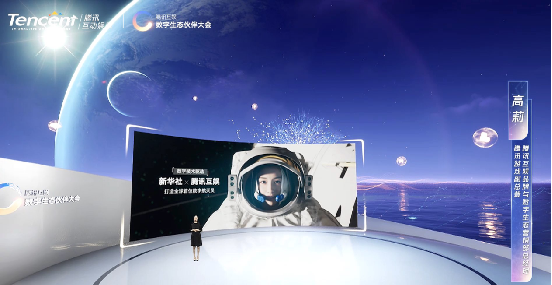 Technology integration, diversified digital people moving towards the entire industry
  It is reported that currently virtual digital people are mainly divided into two types: IP type and service type. IP type is mostly applied in fields such as film and television, games, etc., creating new images in character image, personality, and other aspects, and creating value through IP operation. Service oriented platforms often have service functions, appearing as hosts, anchors, accompanying assistants, and other roles to replace real people in content production and interaction in specific scenarios.
  Hatsune Miku, Luo Tianyi and other popular idols have become popular IPs, and virtual anchors on Station B have also become the fastest growing category. Mainstream media have also gradually entered the virtual digital human industry. Hunan TV has created virtual hosts such as Xiao Yang, and Jiangsu TV's New Year's Concert virtual character Deng Lijun has appeared to sing with singers. Daily Economic News has partnered with Xiaobing Company to launch AI virtual anchors
  The domestic anime culture drives the development of the virtual idol industry. IP based and service-oriented virtual people continue to be commercialized. The rich cultural accumulation has promoted the diversified development of virtual digital people. Practice has shown that diversified digital people can be applied in diverse scenarios such as transportation, film and television, education, social chat, sales, customer service, etc., and have been implemented, becoming the first profitable field of metaverse applications.
  On the one hand, it is cultural momentum, and on the other hand, it is technological integration. With the support of AI technology, through computer graphics, speech synthesis technology, deep learning, brain like science, computing science and other aggregation technologies, a virtual digital human image with a variety of human characteristics (such as human appearance, behavior, and even ideas or values) is built, and the landing scene is more abundant. No longer limited to character modeling in movies, animations, etc., it has also implemented the identity function of real human virtual avatars in social, gaming, office and other scenarios, and has gradually been applied to live streaming e-commerce, virtual employees, and other fields, generating significant commercial value.
  Virtual digital humans, from basic text-based interaction to voice driven, and then to the application of integrated visual and voice semantic technologies, are penetrating into various professions and identities, interacting with human society with more realistic and efficient digital humans.
  It should also be noted that the construction of virtual digital humans requires the integration of multiple technologies. Although virtual digital humans and their industries have begun to accelerate, achieving large-scale commercialization still faces challenges such as high technical barriers, long cycles, and high costs.
  A truly intelligent and personalized virtual digital person requires a longer cycle of iterative innovation, especially to create a high-precision and high-fidelity non-specific virtual digital person, which requires a capital investment of millions or even tens of millions of yuan, which is difficult for ordinary small enterprises to bear. Various cutting-edge technologies in China are concentrated in several major manufacturers, and due to the influence of technology, it is actually difficult for digital humans to achieve infinite proximity to the true nature of humans.
  So, digital humans look like humans on the outside, but their core is far from reaching the state of a real person, or approaching the state of a real person. Digital people actually lack a lot of affinity in their facial expression management and perceptual interaction. Accelerating technological collaboration between enterprises and addressing the technical challenges of interactive digital people in emotional perception, semantic understanding, and other aspects is the key to the development of digital people in the future.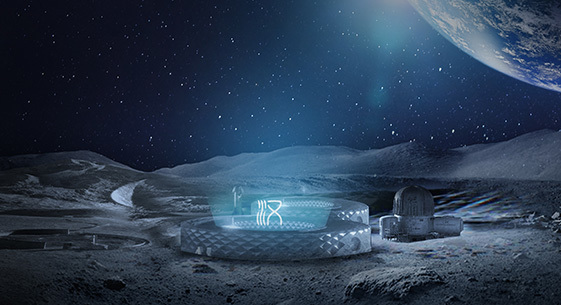 Multiple applications, effectively enhancing service value
  The essence of digital humans is to assist humans in completing a series of tasks and improving work efficiency, rather than replacing humans; We should focus more on "services" and gradually empower more traditional fields.
  At present, digital people are mainly applied in fields such as film and television, entertainment, and finance, such as virtual employees, intelligent customer service, and virtual financial advisors in the financial industry. With the support of basic functions such as artificial intelligence and big data, they can efficiently and accurately provide users with efficient and accurate services; Compared to other entertainment oriented virtual digital humans, virtual service personnel undertake a certain degree of functionality and are able to solve a large number of basic, simple, and mechanical tasks to a certain extent, playing a complementary and auxiliary role. At the same time, virtual digital humans also have advantages such as rich information and controllable emotions. Through continuous AI (artificial intelligence) training, the level of intelligence is constantly improving, truly improving the service efficiency of the business.
  In the financial field, multiple banks have launched the implementation of digital people in bank transaction scenarios. Digital personnel can interact with users through voice control through voice interaction, providing services such as business consultation, product introduction, code scanning and number retrieval. They can assist customers in handling transfer and remittance transactions on self-service machines.
  In addition to improving the service efficiency of financial institutions, virtual digital employees can also build